Now through April 30,
Swap out an old feeder for a new WBU feeder.
WBU will donate all usable feeders to area programs
and you will SAVE 20% on a brand new WBU feeder*
We offer a variety of high-quality LIFETIME WARRANTY feeders
& we can help you find feeders that baffle your squirrels.
\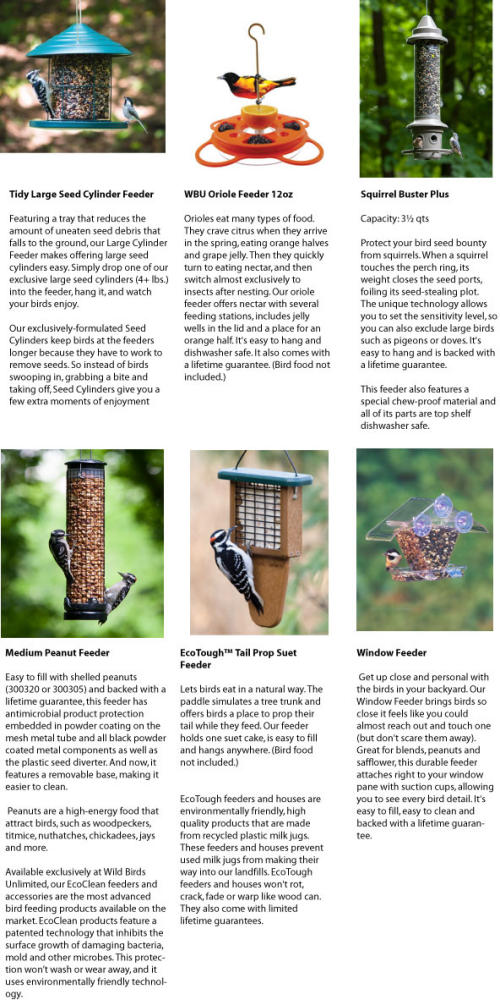 Stop in the store with your old feeders,
and we'll show you our wide selection of WBU feeders!
*They're easy to clean & offer a LIFETIME WARRANTY